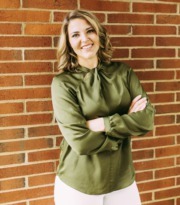 I am the dedicated real estate advisor for my clients, I understand that selling or buying a home is one of the most personal and stressful purchases one can make. This perspective and responsibility I feel towards my clients drives me to truly become an expert at my job. I study the market daily and collect various resources to ensure my clients are provided with the best during their real estate transaction. 
As a seller, you want to successfully reach the end of your home sale with little to now hassles and securing the highest possible price for your home. As a buyer, you want a patient, but aggressive agent to guide you to the right home with the best possible price. I take joy in consulting with me clients in order to understand their best interests and negotiate with fellow agents to effectively bring clients to closing. 
I moved to East Tennessee in 2019, and immediately emerged myself in the community. Connecting with small business owners, volunteering at youth programs, and supporting the ever-growing Tri-Cities. I work hard to keep ahead of the progressive industry by innovating real estate content on social platforms, marketing to various media groups, and actively promoting my knowledge and experience in eastern Tennessee.